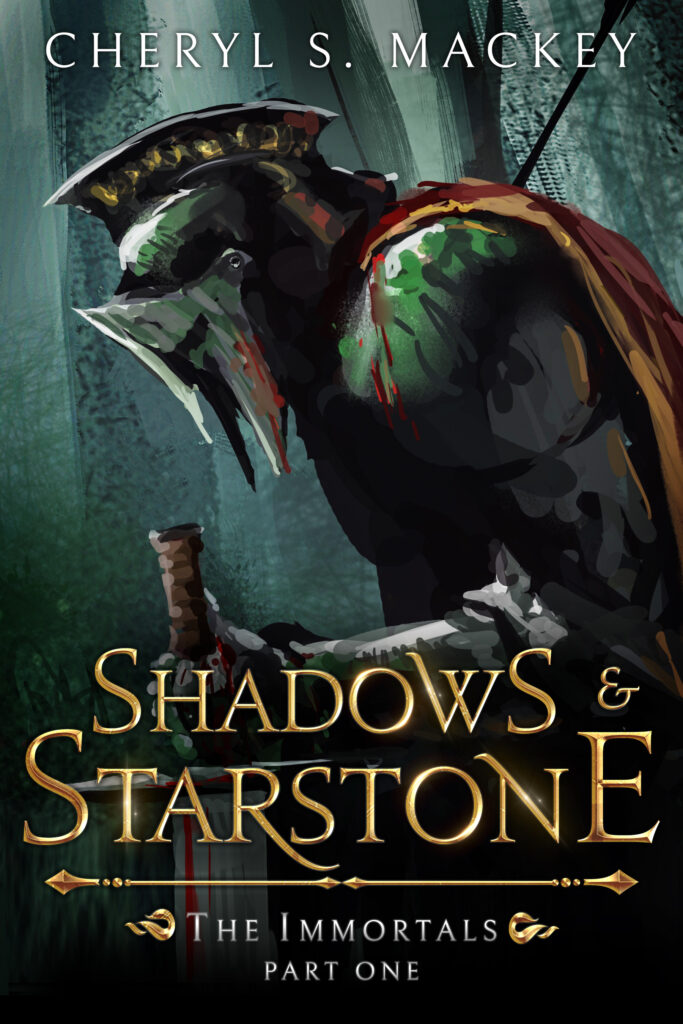 They were created by their gods to save the world from an unknown enemy. The truth is so much worse.
Enter the world of Ein-Aral and the Immortals where swords, sorcery, love, loss, lies, and truths reign. Immortals Ivo, Jaeger, Jadeth, and Emaranthe are tasked by The Unknown Sun to protect a desert village's secret. Can they keep the Necromancer and her horde of undead from stealing the Starstone, or will their own demons jeopardize the mission?
"If you are broken, then I am shattered. Together we are whole."
The 2nd book in a YA fantasy series about love, loss, life, death, and hope.
Long ago their gods betrayed them by turning them into Immortal warriors against their will. Now Ivo, Jaeger, Emaranthe, and Jadeth must do everything they can to stop the war brought to their innocent planet thousands of years ago In the far reaches of Ein-Aral, they are joined by a spy seeking redemption and an elf seeking a god who knows too much. Will the Immortals locate the map that will lead them to salvation or will a bitter betrayal doom their quest?
The battle for the truth is just beginning in Ein-Aral…
Emaranthe and the Immortals have the map that cost them nearly everything. Now they must decipher it to find The Crown of Gods. The line between ally and enemy is drawn as they grow closer to a truth that is even darker and deeper than they thought.
The fallen Empire of The Unknown Sun marches on the Exiles to claim the map that will lead them to the one thing the enemy wants most: Revenge.
To stop them they may have to sacrifice everything…